Bet power is relatively new on the Kenyan punting scene; an outfit from South African links; that ventured into the market.
However, they've got their own style but we must mention here that the nature of the site's design and aesthetics will surely discourage you or make you doubt if they're really genuine. But never despair, they've got something tangible to offer. As a saying goes, the taste of the pudding is in the eating.
On Powerbet, you'd be able to access the numerous features and wagering functions that are on the web domain. Not only that, the streamlined payments system follows what's obtainable in the Kenyan market.
Bonuses and other forms of incentives are also made available. Therefore, from the enrolment process down to the wagering is simple. But the bookie needs to do more in beefing up its site's graphic user interface in order to glue players on its platform.
Powerbet Ratings
| | |
| --- | --- |
| | Ratings (over 10) |
| Design & GUI | 4 |
| Odds, Betting & Sports Markets | 5 |
| Promos & Bonuses | 4 |
| Features & Functionalities | 6 |
| In-play | 4 |
| Payment Options | 7 |
| Website & Mobile Versions | 6 |
| Customer Service & Support | 6 |
| Reliability & Security | 6 |
Powerbet's Promotional Incentives
Incentive are a way of telling gamers how much their time and efforts are valued while gambling on a digital platform; because these guys inject a lot of inexhaustive passion committing their resources and prognosticating prowess in settling for probable and successful outcomes on wagers.
Hence, many bookies use promotional incentives of diverse forms as carrot and stick kind of bait for bettors. To this end, powerbets have done their best, though they are new. We shall highlight promos and bonus type they afford punters.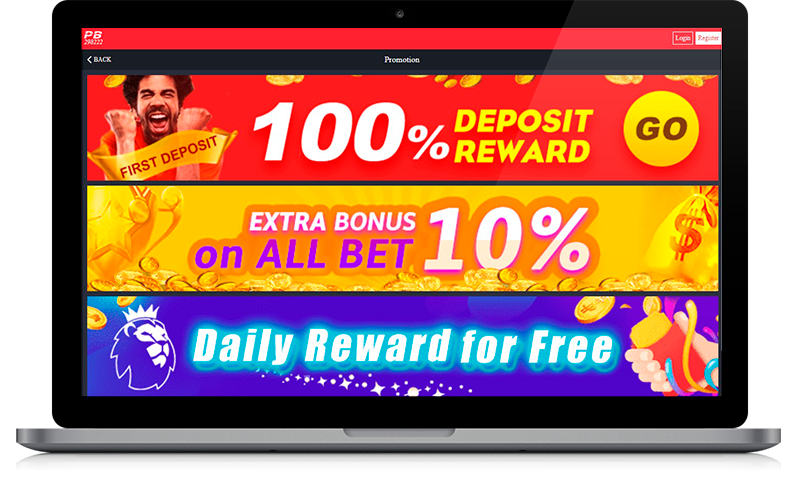 On power bet, you can successfully throw as many invitations as possible to your pals whom you know are gambling enthusiasts, and you'd be rewarded with ten percent of each of your friend's inceptive cash lodgement. These invitations could be thru a dedicated weblink, WhatsApp messaging and twitter.
There's a ten percent bonus placed on every first daily funds lodgement category every punter makes on powerbets Kenya. Though, our opinion is that they are not well-articulated as players would have wanted or expected per se.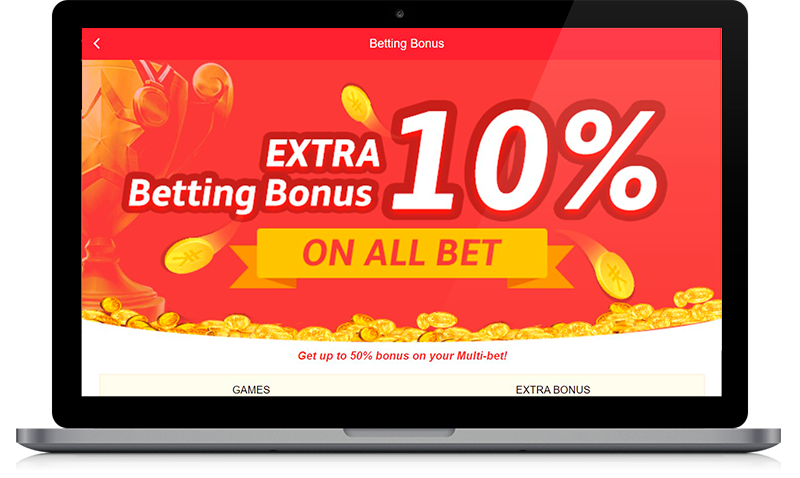 For instance, if a player lodges 4999 Kenyan Shillings, he or she earns 500 Kenyan Shillings as bonus; so goes for 200 Kenya Shillings gives 20 Kenyan Shillings, so goes for 3000 Kenyan Shillings which gives 300 Kenyan Shillings, and like that in such order.
The promos run on a periodic basis, which is another form of drawback; hence we advise that punters exploit the possibility of inviting friends to join power bet. Also, bear in mind that terms and conditions apply as laid out by bookie and make ensure your read thru it before meeting such provisions.
Another interesting incentive lies in encouraging bettors to download and utilise powerbet Kenya app for handy wagering without location barrier. So, to this effect, they came up with a download voucher worth a thousand Kenyan Shillings - earned once after deploying it to bookie's app to a portable smartphone. Ensure complying with established conditions by powerbet.
Lastly, Powerbet co ke floated a daily draw offer entitled for every punter that sign's into his/her wagering account once daily on bookie's platform; thus, attracting a draw voucher with a 24-hour validity. Like every other offer, terms established by bookie applies.
Power bets considered new punters in their view regarding setting up 110 percent inceptive funds lodgement bonus exclusively meant for them when at least 50 Kenyan Shillings worth of funds lodgement is made by any new entrant on the platform. Ensure complying with established conditions by powerbet.
There's a multibet bonus on offer by bet power which doesn't come as surprise, because such system of reward is applicable on other platforms.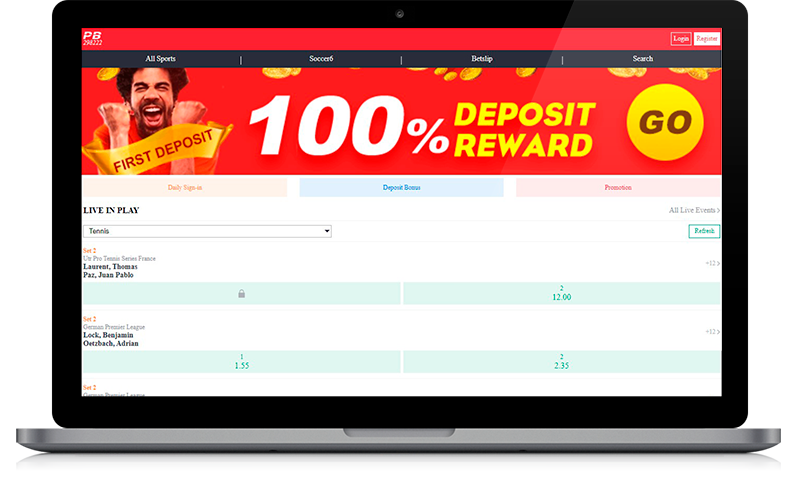 Herein, all that's needed is addition of chosen gaming activities onto the betslip for wagering, then the odds attached to each pick is calculated by bookie's system. Also, note very importantly, that should in case a player makes 12 picks and one of it is cancelled, the player's bonus value shall be calculated at 35 percent or 11 games. Ensure complying with established conditions by powerbet.
Bookie's Description
There's nothing much regarding its description than activities showcased on the platform for bettor's activity.
There are a lite, desktop and android editions of Power bet Kenya which is a ploy to offer numerous punters different plus suitable and convenient access gateways to bookie's domain anytime, anyday and everywhere hassle-free.
Supported Modes of Payment – Funds Lodgement + Funds Pullout
It's a well-known fact that money is the heartbeat of gambling, and also the case on Powerbet co ke, and so there's need for constant funding of client's wagering accounts timely.
Therefore, it's beneficial for both customers and bookmaker. Thus, an expedient means of both cash lodgement and pullout is necessary.
Funds Lodgement on Powerbet Co Ke
Therefore, vis-a-vis funds lodgement, there are two alternatives tailored according to bettor's convenience. First is the INSTANT FUNDS LODGEMENT alternative.
Using this option entails landing on bookie's web domain lite.powerbets.co by signing in thru user's account, then traversing to plus tapping DEPOSIT MENU, entering chosen sum for lodgement from the list, if not there choose OTHER AMOUNT in order to insert separate cash lodgement sum. Afterwards, choose preferred lodgement alternative between Mpesa or Airtel Money, followed by inserting mobile money personal identification number in a bid for payment verification. As soon as payment is affirmed to have been lodged, funds lodged reflect on user account.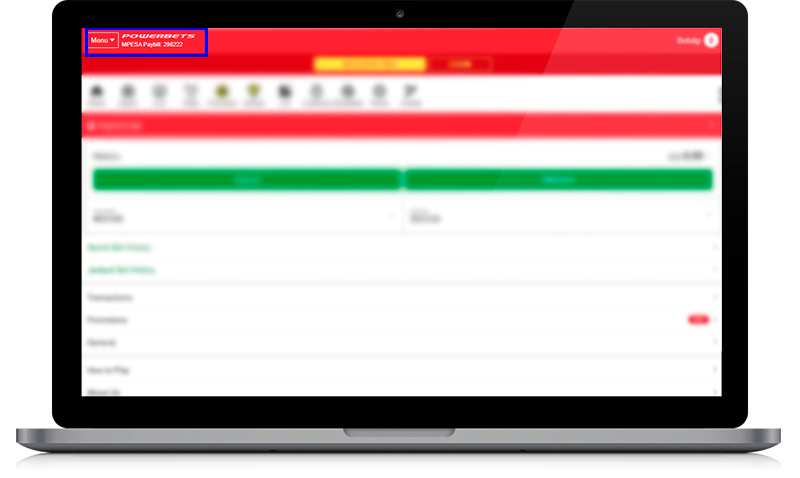 The second alternative, is MPESA STK - a system that works perfectly on portable smartphones, just by traversing to Mpesa on bettor's smartphone, then choose Lipa na Mpesa, followed by choosing Paybill, then inserting 298222 as biz number, followed by cellphone line as Acct. No. Then, input sum preferred, followed by Mpesa personal identity number before confirming transaction. Then, shall you obtain text from Mpesa affirming a successful funds transaction.
Funds Pullout on Powerbet Co Ke
Power bet Kenya has a means of cash pullout that's smooth and uncomplicated. The question is how is this achieved?
The main thing is accessing the web domain via customer's account login details. Upon entering the web domain, client should tap ACCOUNT tab atop right section of web domain, then clicking the WITHDRAW menu which commences the pullout procedure, once done; input sum needed and tap NEXT tab.
Afterwards, you'd have to affirm charged service fee plus tapping NEXT tab; thus, sum is transferred to client's mobile money purse. Confirmatory text from Mpesa indicating transaction success.
Bookie's Web Domain
Powerbets Kenya web domain is the central focal point and epicenter of all wagering activity. Though not many would fancy the poor GUI of the platform, but bookie made sure that they could afford some nice promotional incentives, quality and convenient payments alternatives, wagering and gaming marketplaces; and client support service thru open channels.
Key General Gambling Regulations
Power bet maintains general rules that guides gambling conduct of punters on her platform. These rules fall under terms and conditions.
We shall highlight them concisely to capture major ones: every client must accept and abide by rules and regulations established by the bookie. Also, every user or prospective gamer is expected to be 18+. Bookie deserves to have every gamer's full name residential address and few other personal information as required by bookmaker for the sake of security in line with standard practice in the sector.
There's no double account, as all users must have and maintain only one account.
Gaming Activities Offered on Powerbet
Without gaming events on any digital gaming platform anywhere, there wouldn;t be any reason or basis for wagering. That's a fact. However, the ability of bookies to offer exhaustive list of gaming events draw crowds of clients from any part of the globe to feast of the wagering activities going on therein.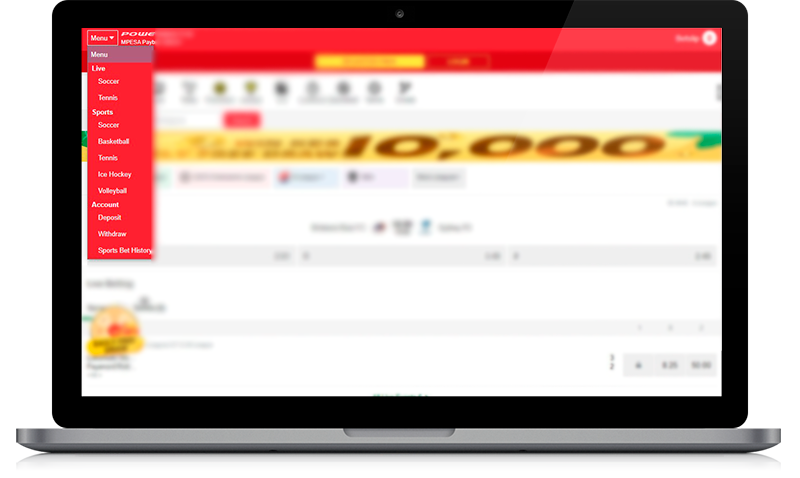 Same applies to Powerbet Co Ke. They feature the most popular gaming activities ranging from aussie rules, rugby, handball, ice hockey, cricket, tennis, basketball, football, boxing, futsal, snooker, volleyball and baseball.
Forms of Wagering on Power Bets
Powerbets affords the following forms of wagering, namely: single wagers - which entails just a pick for one betslip; accumulator wagers - which entail a client select more than four games; double wagers - staking a single wager on 2 separate outcomes from one gaming event; and treble wagers - which entails picking single wagers on 3 dissimilar results of dissimilar gaming events.
Soccer Wagering on Powerbets Kenya
Football wagering is the most renowned of all on every bookmaking platform, including Bet power worldwide due to its reach, fan base, broadcast on print and mass media and cult-like symbol and following it has garnered and built overtime.
With hundreds, if not thousands of markets inherent in this segment accompanied by lucrative odds, there is exhaustive list of featured matches daily which encompasses both live and electronically simulated matches cutting across leagues both major and local worldwide.
About Livestreaming plus Why the Power Bet is Unique
Regrettably, there's absolute absence of livestreaming facility on powerbet Kenya; but a live in-play function is built-in to close such lacuna.
Powerbet is known for its scanty colour separation of its GUI and its ability to load faster on both desktop and app.
Powerbet Wagering Odds and Restrictions
Power bet Kenya has one of the most likable and lucrative odds marketplace any gamer could think of. Odds quality is the juicy aspect of wagering on their platform because odds range from 1.65 to the least and to as high as 6.00+.
The beauty of the bookie is the total absence of the sums any customer could accumulate in the course of wagering.
Casino Wagering
There's a sad news regarding wagering on casinos. Casino facility is absolutely absent.
Power bet: Kenya's Contact Channels plus Client Support Service
Attending to queries emanating from powerbet's web domain during wagering process is one of the best features that any punter considers in light of necessity should in case an unforeseen circumstance arises.
Security and Trustworthiness
There's no cause for alarm in this regard as powerbet is licensed to operate in Kenya and there has not been any case of data breach or compromise due to a dedicated team of IT security experts handling site's security against attacks from hackers.
Enrollment of Powerbet Kenya
Enrolling as a customer with power bet is simply done by using the lite or app or desktop editions of the bookie's domain.
All that is needed is following the step-wise process and inputting required personal information in the unfilled spaces shown in the pictures that follow for each system.
To enrol thru mobile domain follow this weblink: m.powerbets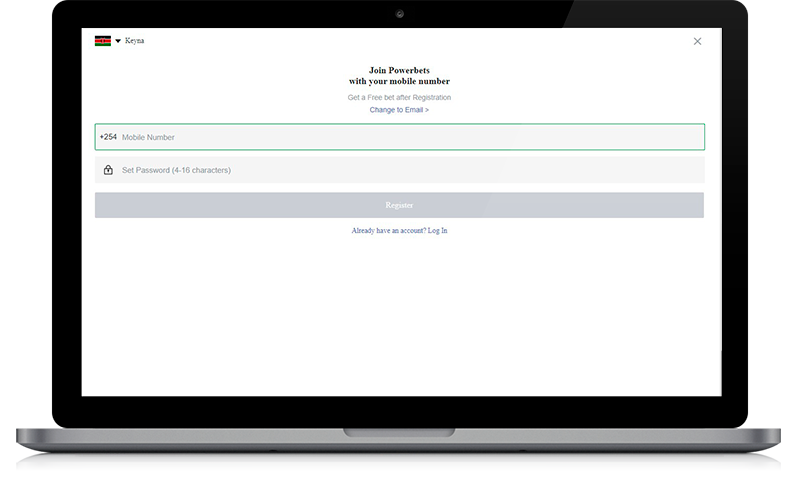 Or thru the weblink for lite domain: lite.powerbets.co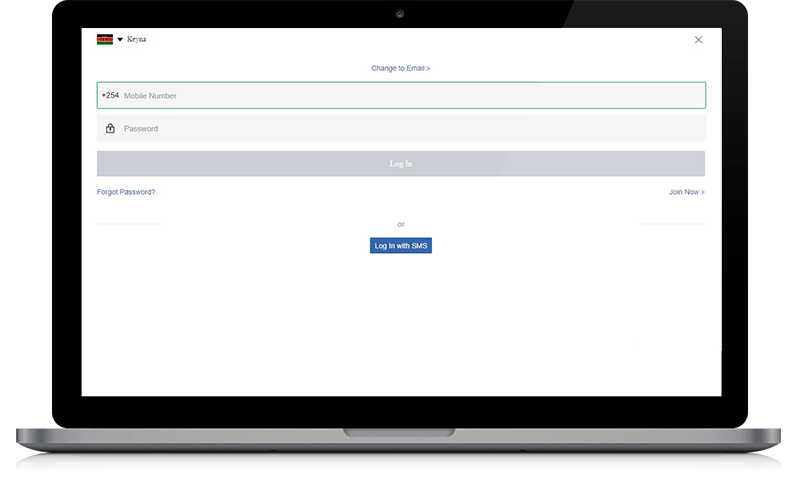 Powerbet App
Meeting gamer's demands isn't a simple task. However, bet power developed a perfect app to accommodate players who prefer wagering from their portable android smartphones.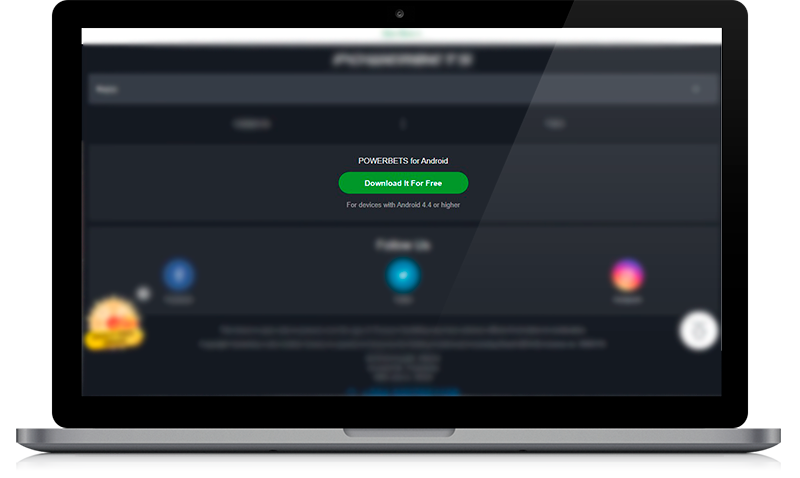 Though there's no iOS and Windows supported apps for now, players using the latter mentioned OS and their devices can utilise either the lite or mobile editions of power bet domains.
Please note that bookie's app can only be downloaded via bookie's website thru a dedicated link built-in on base of bookie's web domain.
What does Powerbet stand for?
A digital bookmaking platform domiciled in Kenya.
Are there least and max. wagering sums for mobile sports wagering?
Least possible wagering sum is fifty Kenyan Shillings, without fixed max stake sum but max pullout restricted to ten million Kenya Shillings.
Is bookie's site browser-sensitive?
Not quite so, it loads on all web surfing apps or browsers.
What's the least lawful age according to bookie's enrolment regulations?